In the state of Queensland, Brisbane is the city of life. One of the most popular tourist destinations, Brisbane, is the city for a drink, eat, shop and play. When it comes to eating out after an entire day shopping, hopping and touring, one thing that strikes every mind is, "if the washroom is unclean, then?"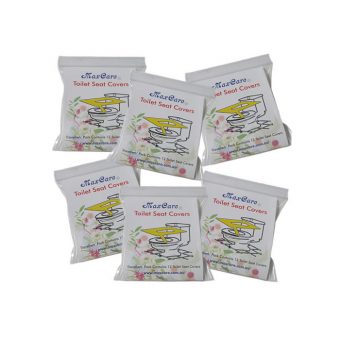 With numerous people using the same washroom from the morning till the night, you never know how many people using the same toilet seat. Isn't it? MaxCare has walked in with the best ever toilet seat cover Brisbane can offer to ease your worries and use the toilet as many times you want.
The toilet seat covers are the safety requirement that every individual must carry. Although the restaurants in Brisbane are very particular about their hygiene and keep their toilets and washroom areas spick and span, carrying a toilet seat cover in Brisbane can ensure germ-free and bacteria free toilet seat. Not only individuals, every commercial premise must ensure the safety of their customers and MaxCare toilet seat covers are one of the important additions toward great sanitation of the city.
The best part about these toilet seat covers are it helps to keep the diseases at bay. Using this product in every domestic and commercial space can add to the well being of the Brisbane city. MaxCare toilet seat covers Brisbane are completely eco-friendly, easily foldable, and flushable   which means it is healthy, easy to carry and does not give rise to plumbing problems every now and then.
MaxCare delivers toilet seat covers Australia wide. You just need to order online or call us to place your order and wait for fast delivery to your doorstep.