Features and Benefits of Using Toilet Seat Covers When Use Public Toilets
It is a basic instinct of human being that however clean, a public toilet might be, the comfort is always missing. Bathrooms are the most private spaces by nature. The use of the bathroom by numerous visitors throughout the day acts like the intruder invading your customers' privacy. So, to make it comfortable for your customers or employees to some extent, MaxCare toilet seat covers are the best choice. It ensures a number of features and benefits: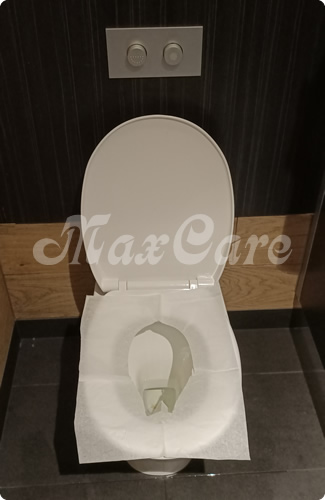 MaxCare toilet seat covers are the most cost-effective choice when it comes to bathroom hygiene and sanitation
We are available all across Australia for your household as well as business premise toilet seat cover requirements
The unsafe fluid, germs, and stains that leave behind on the toilet seat after use can be given hygienic protection against the bacteria left on the toilet seat
Easily disposable and flushable tissues used for toilet seat covers
User need not apply hand contact to use the toilet seat covers, no wiping with hand towels or toilet paper
Infections or infectious diseases remain far away
The plumbing system is not affected by the use of the eco-friendly disposable product

Free Delivery
Get Free Delivery on all orders of
toilet seat covers
, no minimums required! Items are dispatched from the Sydney and will arrive at your doorstep in 2-7 days.

Bulk Order Discounts
Commercial bulk order discount available - carton of 3,600 
toilet seat covers
, from only $290
*
. That is only
$0.08 per use
.
(* price based on minimum order of 5 cartons)

Resealable Traveler Packs
Resealer travel pack of
toilet seat covers
to fit in you purse or pocket.
2 x 12pk
for only $9.95 with Australia wide free delivery.