Melbourne is named as the World's most livable city as it rates high in education, health care, entertainment, R&D, tourism and more. Being one of the most attractive cities, Melbourne has business offices and commercial complexes with the traffic of innumerable international visitors. To make the business relations profitable and successful, employees work productivity is of prime importance. The toilet seat covers Melbourne can be truly helpful in creating a difference in the working pattern and atmosphere.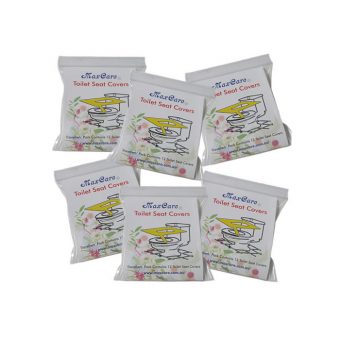 For instance, if 20 people share the same toilet, the germs and bacteria are bound to spread. It will surely cause some or the other disease, resulting in employees absence and thus, hampering the work of the organization. If you can provide the basic hygienic requirements for your workforce the costly absences can be cut down to a great extent and retain a better fruitful work atmosphere.
It is an established reality that if an employer shows that they care for their staffs, employees return the gesture by caring for their jobs. This increases the work productivity. If your organization does not have the MaxCare toilet seat covers Melbourne offers, accessible in their washrooms, still you may shield yourself by obtaining your own. It is always advisable to get a toilet seat cover whenever you are in the public washroom.
The toilet seat covers are the protective sheer between the toilet seat and you. MaxCare toilet seat covers can be delivered at just one click of the mouse online. You can get it delivered for personal as well as commercial purposes in few or bulk orders online or by phone now.